To our patients, friends, and community:
Like all of you, we were shocked to watch the Marshall Fire tear through Superior and Louisville on Thursday causing unbelievable destruction. The staff at Clinica Family Health are heartbroken by the loss of almost 1000 homes and hundreds of businesses. Being a community health center, Clinica wants to help our community rebuild in whatever way possible. In partnership with Boulder County, we have offered a portion of the south parking lot at our Lafayette clinic as space for an operations center for county and state disaster recovery agencies, FEMA, disaster relief services and numerous insurance companies. Space for Clinica patients is reserved on the north end of the main parking lot (closest to the main entrance). Please use the entrances on Ferguson Circle or Cherokee Drive to access patient parking. Signs for Clinica patient parking are posted. Thank you in advance for your patience as we do our part to support our community in recovering from this tragedy.
Wishing You a Happy & Healthy 2022!
From all of us at Clinica Family Health, we want to thank you for your continued support of our mission to provide quality health care to our communities. Please watch this appreciation video and consider making a tax deductible donation today. Thank you again, and have a happy and healthy 2022!
Who We Are
Clinica Family Health is a community health center, a medical safety net for those who otherwise might fall through the cracks of the American health care system. For more than 40 years, Clinica has existed to provide health care to the individuals and families in our community at a price they can afford. Young or old, people of any race or ethnicity or income level—we are here to provide them with exceptional health care because no one should have to choose between obtaining the health care they need and other necessities such as housing or food.
Our Mission
Clinica exists to be the medical and dental care provider of choice for low-income and other underserved people in south Boulder, Broomfield and west Adams counties. Our care shall be culturally appropriate and prevention focused.
Our Vision
Our vision for the future is that every low income and other underserved person in south Boulder, Broomfield and west Adams counties will have access to high quality, preventative medical and dental care that is integrated with behavioral health and dental care.

Introducing Video Telehealth Appointments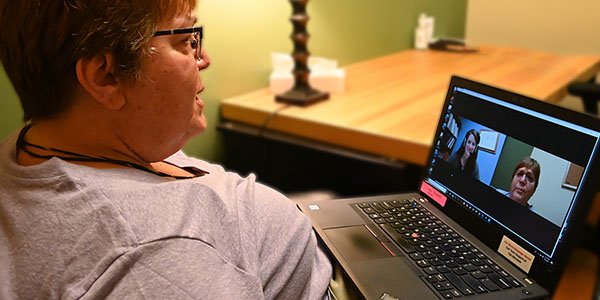 Connect with your provider safely, comfortably, conveniently.
Clinica Family Health is now offering video telehealth appointments to our patients. Instead of just talking with your medical provider on the phone, you can now connect through a secure video connection. This allows you to virtually see and talk with your provider in real-time just like you would in the clinic.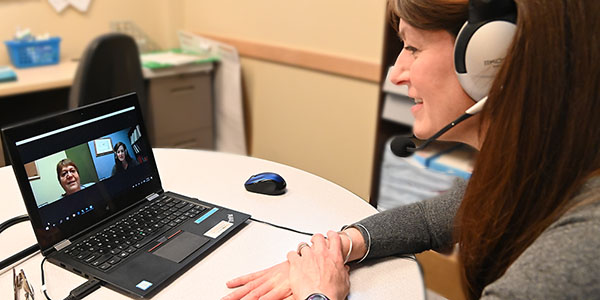 Benefits of Telehealth Appointments
It's convenient and private.
Talk with your provider from anywhere!
You can minimize risk of exposure to COVID-19 or other illnesses.
Save time and money since you don't have to drive to the clinic.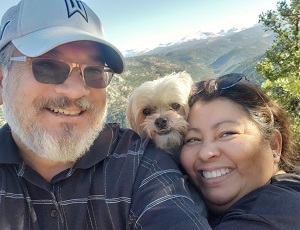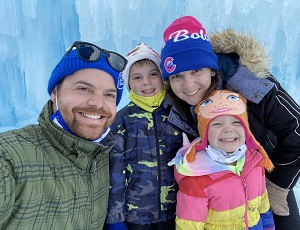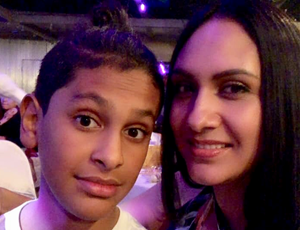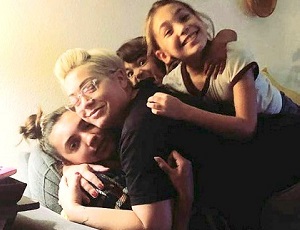 Deciding to get the vaccine to protect against Covid-19 is a big decision — for our patients, for community members and for Clinica staff. Click the button below to read stories from our staff about why they decided to get the Covid-19 vaccine.
Schedule Your Own Appointments!
You can now schedule your own medical, dental and behavioral health appointments at all Clinica Family Health locations.
Scheduling your own telehealth appointments has many advantages:
It's convenient! Schedule appointments whenever you want, day or night.

It's fast! No need to wait on hold in a phone queue.

It saves time! You don't have to drive to a Clinica location for telehealth.

It's safe! Get the health care you need from the safety of your home.
Make an Appointment
You can now schedule your own telehealth appointment with Clinic Family Health. Click the button below to make a medical, dental or behavioral health appointment.
Cancel Your Appointment
If you or your family members cannot make an appointment, please click the button below to cancel. If possible, please notify us 24 hours before your appointment.